Motara US based gospel Minister releases a prophetic and spirit fills song of testimony titled "See What The Lord Has Done".
This song has an outstanding highlife sound of the music artist, with heavy brass percussions and dance. She features Ngozi Agu .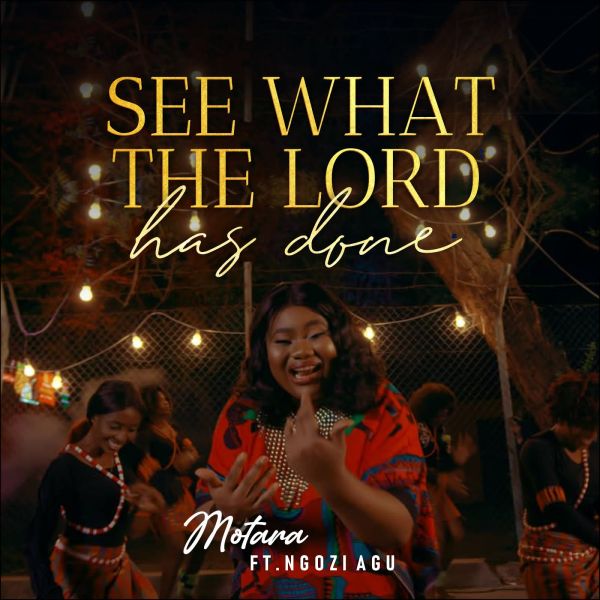 "The just shall live by faith". That's our mantra as believers. One of the ways we live by faith is by speaking and making declarations by FAITH. This is what this song really stands for, she says. Helping you and I make declarations, by Faith.
Am telling you, my friends, to look beyond your present situation and circumstances, and join me in singing this song. Dance, rejoice and celebrate because you will testify and say "See what the Lord has done".
The times are not always good, but God good, and this is why our Faith is in God.