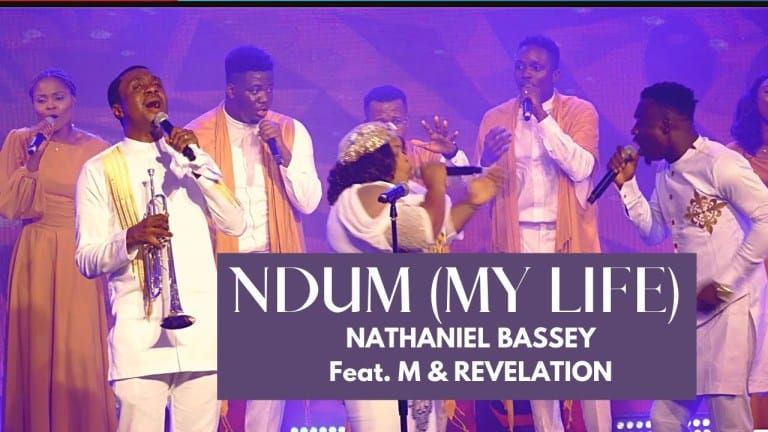 A sensational worship leader, Nathaniel Bassey has unwrapped a new video from his newly-released album, "The Names of God". The song titled "Ndum" (My Life) is the 13th track on the project and it features Mr M & Revelation.
Speaking about the song, Nathaniel shares; "I was privileged to have this Anointed and Power couple, M AND REVELATION on this track. It's a powerful song of affirmation. A declaration of our status in Christ. And a declaration of the Lordship of Jesus Christ over us. And saying to SATAN "you have no rights, share or stake in our lives"
Nigerian christian gospel music minister named Nathaniel Bassey has released a new song titled "Ndum (My Life)".
Lyrics: Ndum - Nathaniel Bassey

I belong to Jesus
hundred percent
setan has no right
Ndum (My Life)
Jesus
We surrender to you
I belong to Jesus
hundred percent
setan has no right
Ndum (My Life)
Jesus
We surrender to you
I belong to Jesus
hundred percent
setan has no right
Ndum (My Life)
Jesus
We surrender to you