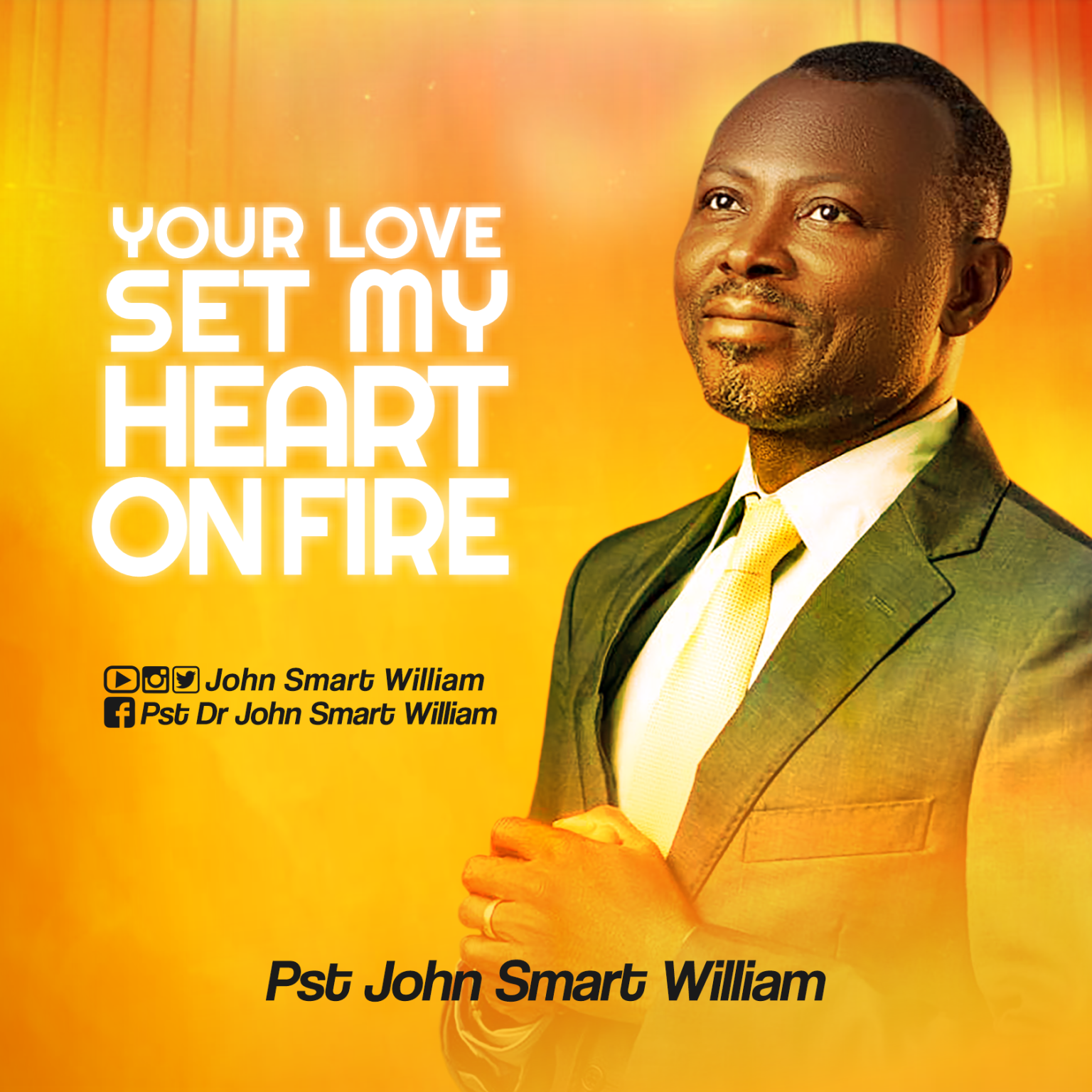 Singer, songwriter, and minister of the gospel, Pst John Smart William is out with a brand new single titled "Your Love Set My Heart On Fire". The upbeat track is an expression of God's love.
Prior to this release, Pst John has blessed his fans with several singles which were well-received such as; Heavenly Race, Highly Lifted, I Just Can't Tell (Arugbo ojo), Hallelujah (All I Got To Say), and more. He is acclaimed for his own genre of music which he aptly called 'AfroCalypso'.
Pst John Smart William is the Snr Pastor of Trinity International Christian Centre – TICC Worldwide, with its Int'l Headqtrs in the city of Parma – Italy.